I love it up at Mom and Dad`s cottage. It`s a place of serenity and solace for me. It actually got me through the difficult time waiting for Kate`s AS test results last summer. Kate and I spent a lot of time swimming to the middle of the lake where we could just BE. It had such a calming effect on me.

This year is no exception. I had another nice long swim today with Kate in her dolphin floaty from the Macey family. Kate`s so strong, I think she may pull herself right out of it! She definitely needs someone around at all times, but that`s time well spent. Water is therapy for both of us, just in different ways. Kate woke up a little grouchy today. She seems off: shouting while she`s eating, fussy when she wakes up from napping. I know something is going on. We`ve now deduced ways to determine what`s bothering our non-verbal child. Today, I tried the water after food and potty didn`t work. It instantly changed her. She becomes so expressive in the water…in fact, I would say she`s making more sounds since she`s been swimming on a daily basis since July 1. So Kate and I swam out to the middle of the lake. There`s barely anyone here. I could easily talk to Jamie and Jeremy on the dock and they were probably 500 m away. We got to take a moment together where we could just breathe and feel better. In the middle of the lake with no one around, the sound of the loons, the backdrop of Muskoka, it feels like we`re the only people on Earth. It makes you feel like you have an important place in this universe. I know Kate certainly does! I will always treasure these moments with my daughter. She`s a hydrophile, and that`s not because she has AS, it`s because she`s like me. When I see her in her floaty, or splashing with assistance, or even in the O`Brien sea biscuit behind the boat (yes, we believe in FULL inclusion!), I always think to myself `that`s my daughter in the water`and smile.


Powered by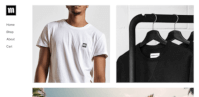 Create your own unique website with customizable templates.