1. June - Jamie takes the bus home from school and it would pass by the Kate's Kause park on the way home. He came home super excited one day when the diggers had started their excavating (thanks to Uncle Rick and Martin's Excavating!). He told me all about the big hole at the Kate's Kause park. I can just imagine him sitting on the bus and looking out the window at Gibson park and associating all of that wonder with his sister. What a great kid!

2. Jamie is always meeting people at the park. He enjoys seeing many of his school friends and neighbours each time he is there. He also likes meeting new people. I love how he tells us about his "friends" at the park. He calls everyone his friend. It's awesome.
---
3. July - The first time we took the kids to the park after the sod had been laid, we put Kate on the completed flooring and she went right into a bear walk stance. We had never seen her do it before. The playground encouraged her to do more right away.


---
4. Kate's favourite elements: roller slide, swings, omni spin (updated and accessible Merry-go-round). Jamie's favourite elements: everything. He is becoming more adventurous every time and looks for people to meet or kids he already knows every day. By August, he has mastered the challenging ladders of the 5-12 year old structure. It's awesome!
---
5. Inclusion and education for EVERYONE. By August, Kate could complete a circuit of the roller slide, which means she could continually do the roller slide over and over again because she can climb up the steps at the transfer station. Kate goes down the roller slide head first on her tummy ALL BY HERSELF. It's one of the most wonderful things I've ever seen. She'll do this for an entire hour and her father and I are never bored watching her. Kids we've never met before go down the roller slide with her. One girl even went on her tummy side by side Kate, both of them giggling the whole way down. This is inclusion and the feeling it gives us is better than I ever could have imagined. I love what the playground has done for our family and the community kids. We are all growing up together, no matter our differences. It's a small piece of heaven. How is it that a little town called Elmira is a leader in inclusion? It's because we have a great community.
---
No kind action ever stops with itself. One kind action leads to another. Good example is followed. A single act of kindness throws out roots in all directions, and the roots spring up and make new trees. The greatest work that kindness does to others is that it makes them kind themselves. ~ Amelia Earhart

It's definitely time for a new blog post! We've had the most amazing spring as we watched our dream become a reality when the BEST playground for EVERYONE was built on June 23. I'd like to share some important memories.

We've had a pretty amazing year. In fact, since Kate's diagnosis, I think my life has only gotten better. Kate has opened my eyes to many things. Right now, I certainly love the opportunity to view the world through her eyes. She puts out honesty, integrity, purity, and happiness everywhere she goes and so far, the world gives back. She's amazed by the small things in our world that used to escape me. I have a renewed appreciation for our world and it's helped to instil a passion to take good care of our Earth. I want it to be in good form for her all of her life. At the very least, Kate deserves the best our world can give her.

Obviously, Kate's Kause has brought our family into public view. I can't believe the amount of admiration and encouraging feedback I get from everyone who learns of our situation. People are overly complimentary of us. I still maintain that we/I am no different from any other parent who loves the pants off of their children! I just do what I can to give Kate, Jamie, and other children the life that they deserve. However, I am very appreciative of all of the honours I've received for 2011: Oktoberfest Woman of the Year in Community Service, KW Record's 40 under 40, and University of Waterloo's Faculty of Science 2011 Young Alumni.

Back on March 29th, I had the most amazing opportunity to speak at the 2012 Faculty of Science graduate reception. Even the President of UW came! I had the opportunity to make a quick speech to the graduates. My main message was that sometimes life can deal you a rough hand, but you can survive and make it OK. It was also the first time I could easily speak about the genetics of AS because my audience spoke the language so well! It was super cool! Afterward, my family and I had dinner with science faculty staff at The Keg (we give back after winning Thanks a Million last year!). It was such an empowering evening – I can't believe that UW thinks this highly of me! It was so, so awesome. My favourite prof, Dr. Barb Moffatt, joined us as well. Such an unbelievable experience! Thank you to UW for reaching out and recognizing your graduates. Thank you to Bonnie for planning such an amazing evening. I will never forget it.

We had a wonderful experience of community and fellowship on Easter Weekend. LIfeSpring Christian Fellowship and Highview Community Church teamed to raise $8000 for Kate's Kause, enough to purchase the omnispin. We attended their concert, the Easter Story told to the music of U2, and their Easter Sunday event. We were overwhelmed with the support and interest from everyone involved. Kate even received an Easter bunny stuffy from the granddaughter of one of the pastors - she sleeps with it every night. We felt like we'd been enveloped in a big hug from this amazing group of people. At the end of their fundraiser, this group raised $17 000 for Kate's Kause, far surpassing their goal. Their effort speaks volumes. Thank you for your kindness, generosity and for reaching out to us.

As spring marched on, Kate's sleep worsened. With her poor sleep, she wasn't able to fight infections well. She was constantly sick from the end of April until the end of June. She even endured a fever that lasted over 4 weeks, on and off. The fevers brought on seizures, some of which were very quick. We now know Kate has tonic/clonic seizures with fever. It is horrible to witness her seize for something that most children face without adverse effects. Kate of course tolerated the whole thing like a champ. Sometimes I wish I was as resilient as my three-year old girl.

As June rolled around, we tried to juggle the end of the school year, Kate's illnesses and seizures, and the culmination of 18 months of hard work. It probably wasn't the best idea to build a playground in June, but it was really important to me. I thought it was fitting that the playground be completed around her birthday, June 21. We were lucky enough to secure the weekend of June 23rd for our community build. On June 23rd, 2010, Kate was tested for Angelman Syndrome. It was the worst day of my life. I have experienced a whole range of emotions and grieving since then, but I could feel it was time to replace a bad memory with a good one. Scratch that…a great one! Against all odds (weather, equipment, delivery, pre-construction labour), our community build went off without a glitch! I had over 75 people register to help us out. We lost count after 130. It was the greatest outpouring of love, support, encouragement, and community I have ever seen. It was a throw-back to a time when people really took care of each other. As my sister-in-law said, "it's like Christmas morning but better!" because we were giving everyone, including ourselves, the best gift we could possibly give. Hands down, without a doubt, it was the best day of my life.

The playground is more than amazing. There are so many things Kate can do on it. She already has her favourites and she is never bored, never left on the side lines or in mom's arms as before b/c it was too hard for me to manoeuvre her in a non-accessible playground. Kate tells us where she wants to go at the playground. The flooring gives her an independence that she's never experienced before. Most importantly, the playground encourages her development because she's watching other children and learning from them. Likewise, children are watching her too and learning from her. I can only hope that the playground will help make life at school and in social situations easier for both of my children.

There are some very key people I need to thank for everything they've done to see our dream come to fruition.

Thank you to our "community". You are not defined by geographic region, you are defined by your love for our family and support for a worthy kause. Thank you for voting like crazy during Thanks a Million and Aviva in 2011. Everything you did help us win $85 000 in grant money. We are truly grateful. Our "community" is bigger than I know, so please share your Kate's Kause story with me (kelly at kateskause dot com) so I can savour the amazing memories it has brought us all!

Thank you to my Angel family who also voted without hesitation and sent me countless messages of encouragement and support. We are separated by distance, but you would never know it! Your support on the list serve, Facebook and through email have done such wonderful things for my self preservation. A big thank you goes out to those families who made the trek to the Kate's Kause Fun Fair in November 2011. It was so amazing to see so many people come together for our children.

Tony DeJongh of ABC recreation has fortunately (or maybe unfortunately for him!) become part of our "family". He spent countless hours making our vision and dream come true. This isn't just a job for him – he put his heart and soul into our project. He has been patience, supportive, knowledgeable, and encouraging no matter what we were faced with. Tony, we can't thank you enough for joining us on this leg of our journey. We will never forget everything you did to make the entire experience so wonderful.

Uncle Rick Trapp of Emerald Homes Ltd has not only built us a fantastic accessible, unique home, but he also built us an amazing playground! Most importantly, he loves our kids so, so much. His knowledge and contacts in the construction community were crucial to our success. We couldn't have done it without you, Uncle Rick! Thank you for participating in our project. We are so lucky to have you on our side.

My good friend and colleague, Tara Macey, has been on this journey with me as a mom from the very beginning. Tara's second child is only 9 days older than Kate, so Tara and I were pregnant together and on maternity leave together. She helped me weather the unknown with weekly visits during the tough months while we were trying to decipher the cause of Kate's delays. When you're so immersed in your own life and issues, you often forget how it can affect other people. It must have been so, so hard on Tara to watch us suffer through the unknown, knowing that her daughter was doing fantastic and Kate was not. If she was troubled, she never let me see it. She was a rock of resilience and support that brought me through my darkest days. On top of all of that, she gave up so much free time to help with Kate's Kause, even while she had other things to deal with herself. Her whole family became immediately supportive of our kause. She is truly selfless, driven, caring, and supportive. I'd be lost without you, Tara!

I have known Kim Templeton for over 20 years. We met in grade 8 and grew up together. Her children are close in age to mine. Her husband reminds me of Jeremy. Kim and James are our fierce and loyal friends. They grieved with us when Kate was tested and diagnosed. They have celebrated our triumphs and supported us when we suffered. Their continued love and support keep us going when things are tough. And to top it all off, Kim will do anything I ask to help out with Kate's Kause! We are so lucky to have you, Templetons!

To our extended family, notably my Aunt Moe, cousins Sean and Kristin, and my Aunt Helen. Thank you for believing in us, supporting us through our worst times, and helping and attending as many Kate's Kause events as possible! It meant so much to us!

To our sisters and brothers, Ashley, Jenny, Joe, Karen and Kevin: thank you for rallying when we needed you most. Thank you for supporting my idea of Kate's Kause without question. You immediately took up the torch and worked so hard to see our vision through. I know that countless hours have been spent by you working on Kate's Kause. All of you have given love and support that have been crucial to our survival. You have exemplified the true definition of family. When disability can alienate some families, you chose to make sure that wasn't so. Thank you for believing in us, for not giving up on us, and for loving our children the way you do. They are so lucky to have you all!

To Grandma and Grandpa/Terry and Fred/Mom and Dad: being raised in a family of girls, I never would have imagined that my in-laws would be so involved in our lives and love our kids as much as you. You both lead by example and have taken the role of grandparent to the next level. Without question, it is because of you that I have the best husband and my children have the best father. You have modeled and emanated the true role of parents. You are always there for us and always deliver. We know we can count on you and lean on you. Thank you for giving so much of yourselves to our lives. You make our job as parents easy. We couldn't do this without you; we couldn't survive without you. Thank you so, so much. We love you with every ounce of our being.

To Nana and Grandpa/Nancy and Mark/ Mom and Dad:

Mom, you taught me a long time ago that unconditional love is really the only kind of love that matters. You made me who I am. You gave me experiences that shaped my life. You supported me when no one else did. I now know what you've always said is true: no one ever loves you like your mother. I learned so much from you. I am so lucky that you are still such an important part of my life, of my family's life, and even my dog's life! You have been my rock for so long. I love you so much and know I can do anything with you by my side.

Dad, you told me a long time ago on a chair lift on Big Baby at Blue Mountain that you were "with me all the way, no matter where I go". I think we may have been referring to some form of academic or athletic excellence (ha!), but I got the message loud and clear. After everything we've struggled through the last few years, you stuck by that promise. Thank you for never giving up, for rallying your colleagues to our kause, and for believing in me and our Kate. We wouldn't have an amazing playground if you hadn't taught me to DREAM BIG as a child. The playground is a direct reflection of your aspirations for me. This is what I was meant to do. I understand that now.

Finally, a heartfelt thank you to my two boys, Jeremy and Jamieson.

Jamie, you saved my life back in 2010. You inspired hope and showed me what true love looks like as you loved your sister in all her perfect glory, just the way she is. How is it that I learned so many life lessons from my 3 year old that year?!

Jeremy, you're so amazing that it's so hard to put it in words! I am so grateful to have you. You are the most dedicated father I know. I couldn't do this with anyone else. You are the perfect match for me. I know this isn't the life we thought we'd live…but I think, I really think, it might just be a bit better! Together, we will rock this disability thing. Every day I love you even more.

~Kelly


Powered by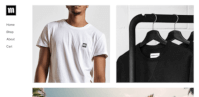 Create your own unique website with customizable templates.